Home Maine Coon Males Females Offspring Information Links Contact
Devon Rex kittens
Planning
Later this year/early next year:
NoŽl x Boonland's Kiss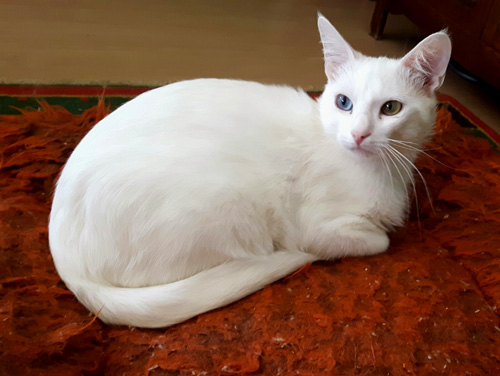 X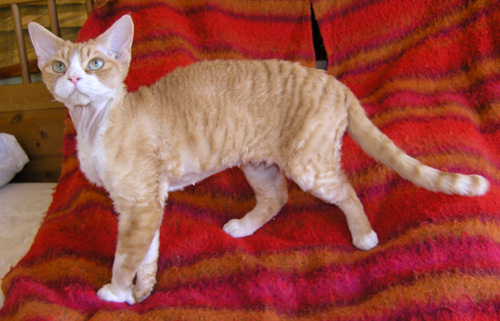 Expected colours:
Which colours the kittens will be is not predictable, since the father's genetic material is unknown.
Solid white with odd eyes is definately possible.
All kittens will be smooth haired, will get Ab bloodgroup and will have 0% inbreeding.
This outcross combination is done with permission of registrar Felikat and all kittens will get a pedigree.
___________________________________________________________________________
___________________________________
Here is Boonland's Juno (sold):