Home Maine Coon Males Females Information Links Contact
Devon Rex kittens
Outcross kittens available, born august 3rd; click
Devon Rex kittens, born sept. 23rd, click
Important!
Our kittens cannot go to homes where they can go outdoors unprotected.
We like to see our kittens placed in homes where they can be either in human-or-feline-company. Without a feline companion, behaviour and health can be compromised.
We're a small cattery and have a strict health and temperament policy: our kittens will get the best of care and will be raised to become social, sweet pets. At the age of 4 weeks, they will be exposed to our (cat)household and will therefore get used to the other cats and all householdnoises -and -activities.
They can go their new home as soon as they are 13 weeks old. They will be inoculated, dewormed and microchipped. They'll leave our home with a good-health certificate, a EU-passport,a pedigree and some "directions for use."
__________________________________________________
__________________________________________________________
Boonland's Juno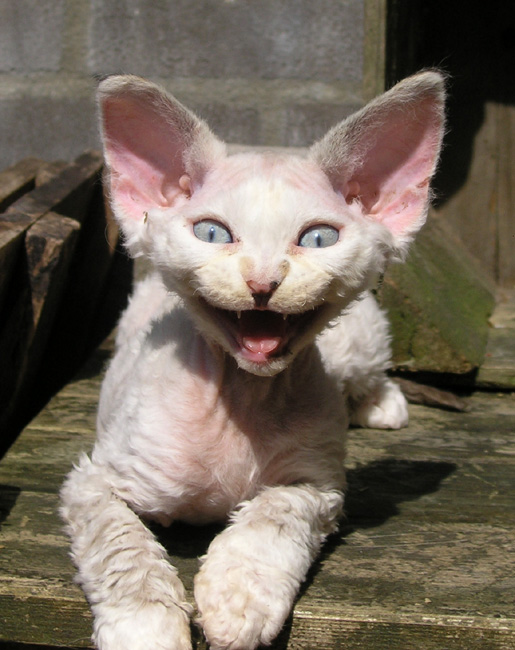 not for sale