Home Maine Coon Devon Rex Males Females Kittens Information Links Contact
Boonland's Peony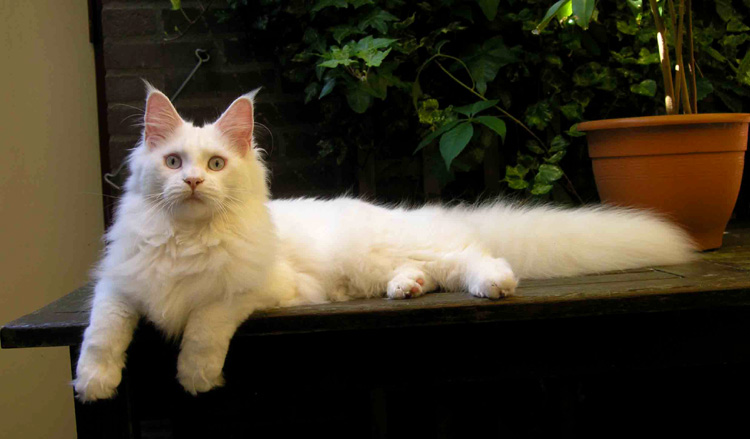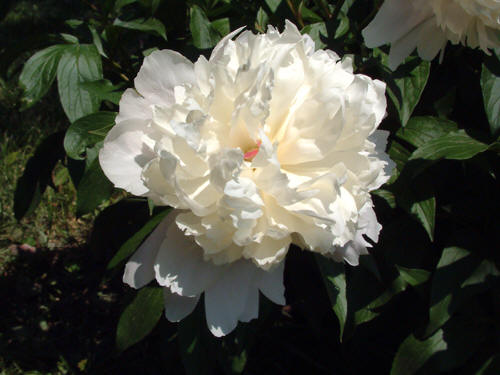 We call her Wolkje and just like the (fireworks)flower after which she was named, she has a heart of gold.
Born jan 1st 2012
Color: white (genetically black tortie), blue eyed
She-cat, outcross with low inbreeding%. Peony had two wonderful litters, but is now neutered.
Temperament: very strongwilled, but also very sweet, cuddly & véry active.
Pedigree: click
Parents
Sire : Kumskaka The Flying Scotsman PP Queen: Extra Orange of Wild Bumble Bee
Color: white, odd-eyed Color: solid red <mackerel>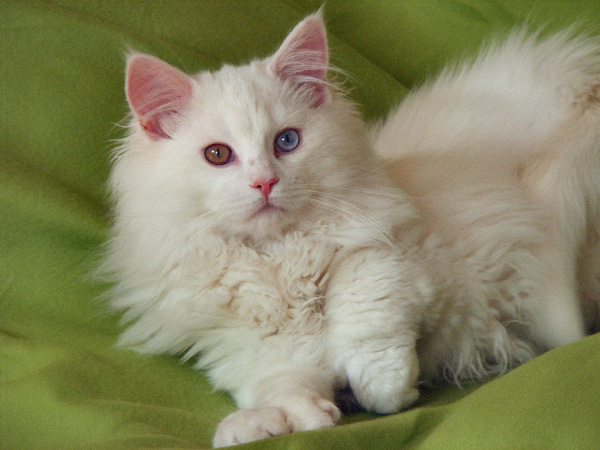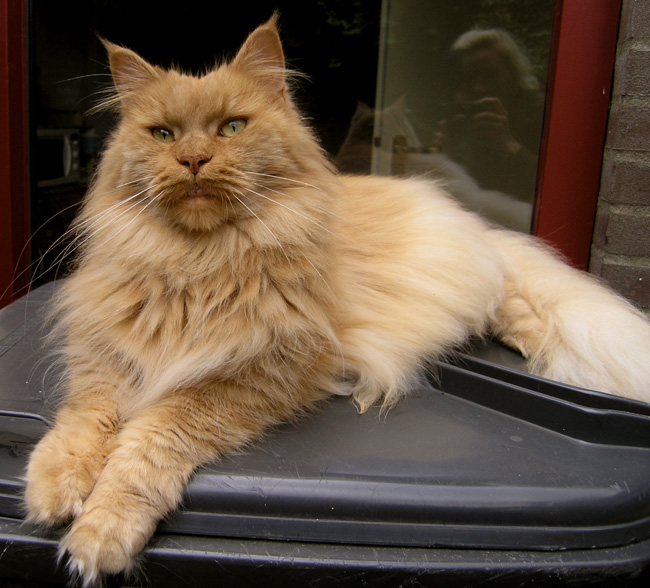 Healthtests:
Baer test
Patellar Luxation
HCM
SMA
HD

Mypbc 1
PKD
Felv /Fiv
perfect hearing

march 6th 12

Neg. 1 july 1st 2013

Neg. juli 18tth13
neg. via de ouders

neg. via grandparents

Neg. july18th 13
neg. via parents
Showresults
| | | | | |
| --- | --- | --- | --- | --- |
| City | Date | club | Judge | Result |
| Boxtel | june 10th 2012 | Mundikat | Ms.. I. van Berkum | U1 |
| Schiedam | sept. 16th 2012 | Felikat | Ms. S. Johnson | U1 |
Pictures: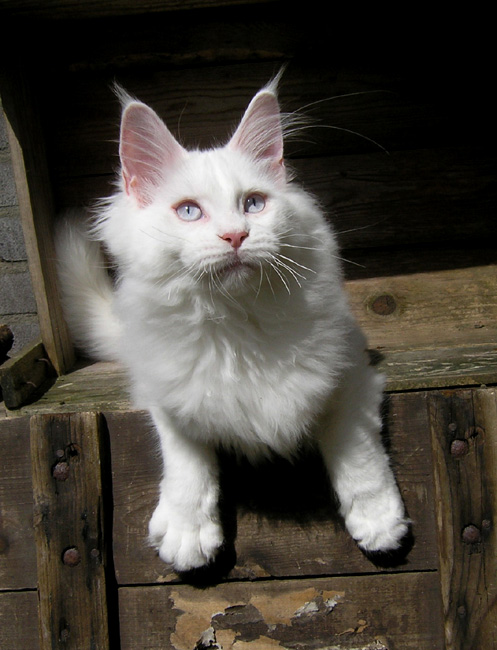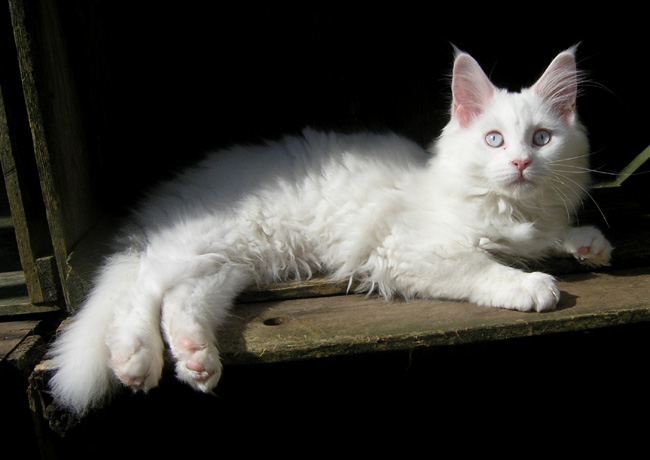 3 months old
9 weeks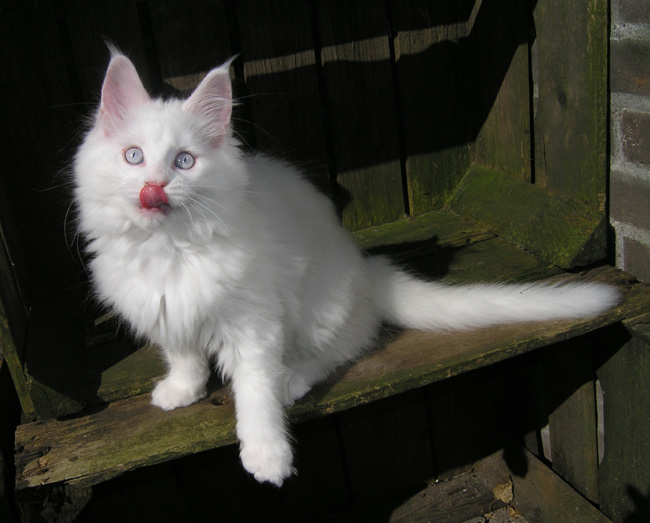 Together with Bengal Fire and Kamuro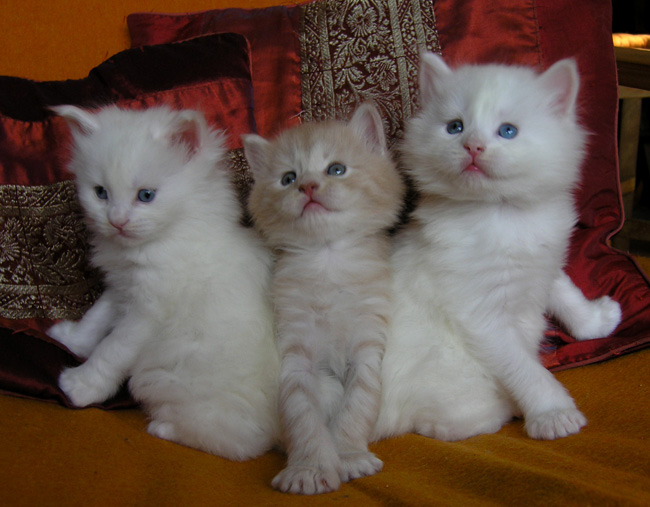 1 week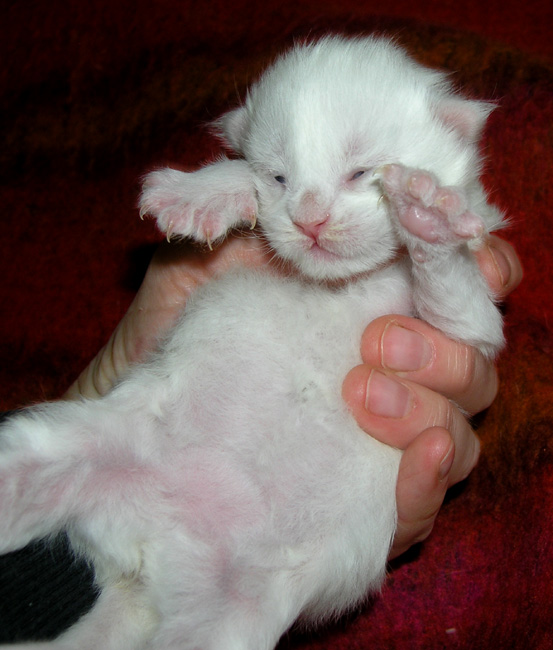 Day 1