Boonland
Maine Coon (polydactyl) & Devon Rex (klik)
Here you can find information on our "family": Ruud, my husband, moi, Marjan and our cats.
We live in the middle of the Netherlands, in Utrecht.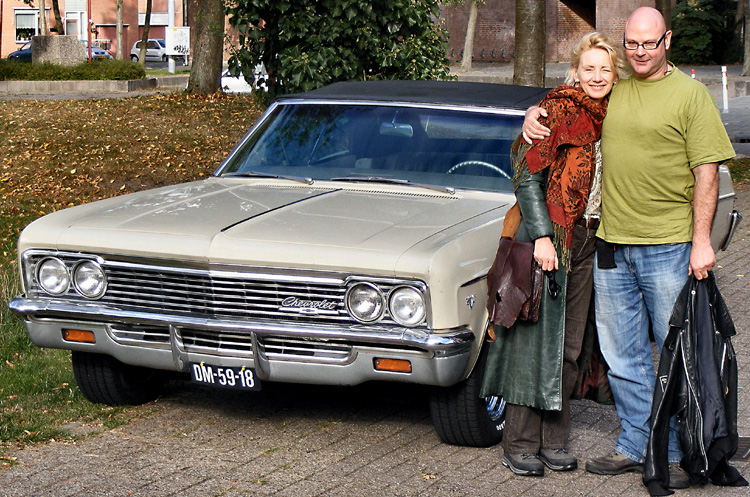 Please make your choice from the following pages:
The women-The men-Catstrati-Kittens-Planning-Offspring-Outcross-In Memoriam-CoonColourCatalogue- Links-Email-Guestbook - homepage
Breeding-goals Maine Coons:
Healthty cats, excellent character, a sturdy, moderate type ( Maine Coon-wise). I consider myself very lucky with the cats I have: they all have lovely dispositions.I would like other people to share in my joy and breed kittens/cats that give their owners a similar joy. Next to that I would like to breed as much red in all it's variations as possible. Sorry, I am crazy about reds!!
Since the beginning of 2010 I have found a loyal Maine Coon breedingpartner in Rinus vd. Veer, Cattery Fresionouuic. He strives for the same breedinggoals as I do and we help each other as much as we can. The kittens born in his cattery will get a Boonland-pedigree-name.
To try and fullfill my goals;
I read lots of literature, books as well as internet-information,

make use of "outcross"-breeding: using unrelated pedigrees with a higher "new foundation" percentage,

I attend and visit several shows,

I visit or otherwise contact breeders and ask lots of questions,

I attend workshops, organised bij Felikat and the RMC, on everything that has to do with breeding, health, catbehavoir, etc.

I have our breedingcats checked for PKD, HCM (echo, as wel as gene-testing), Felv/Fiv and Patella Luxation.
Our cats are not caged: they are our housemates! They share the house with us and have access to our patio.
Please also read: Outcross
We are a member of Felikat, the Rasclub Maine Coon & Werkgroep Rexen en Sphynxen in Felikat
Boonland
Here's a little clarification on the name Boonland Not everyone might know the meaning of the word Boon.
It is: blessing or gift. My husband and my cats definately are a blessing and a gift to me.
Although the word isn't used a lot,
I found its meaning very to the point and remarkably similar to Coon.
On top of that my familyname is Boonen (the Dutch pronunciation is Bhoanun)
"What greater gift than the love of a cat?"
Charles Dickens
Click here to go back to the Dutch version