Home Maine Coon Males Females Kittens Offspring Information Links Contact
Champion Boonland's Curly Dundee, F2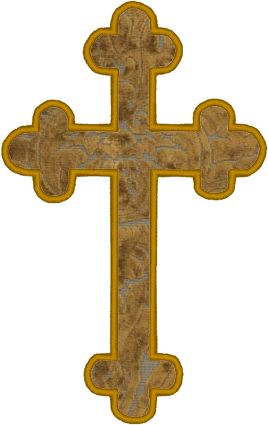 We lost Curly on october 28th 2015 after suffering intensely from pancreatitis.
He left a big hole in our hearts.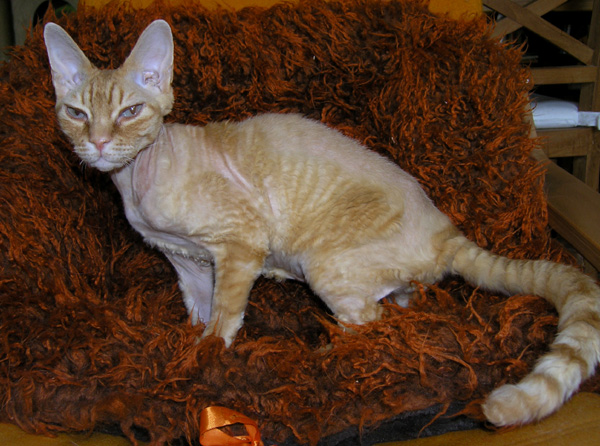 Born may 7th 2010
Color: red spotted
It's a boy, neutered now
Temperament: the cuddliest, most curious, happiest cat I have bred so far.
He loves to be around us humans and jumps on top of us whenever he can and fetches toys.
Pedigree: click
Parents
Dad: Cloudborn Hyperbole Mum: Boonland's Ginger Rogers
Color: chocolate Color: red spotted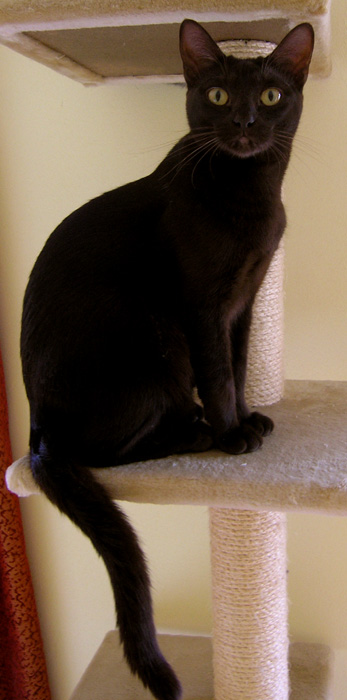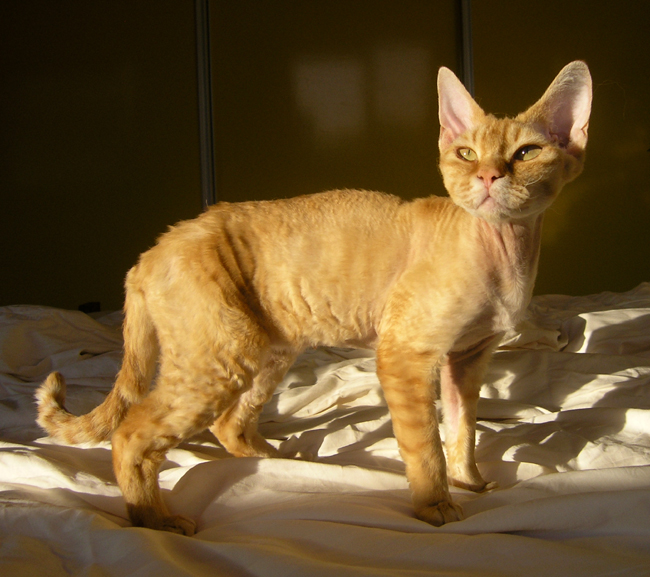 Healthtests:
| | | | | |
| --- | --- | --- | --- | --- |
| Bloodgroup | Heart-echo | PKD-echo | Patellar Luxation | Felv/Fiv |
| Ab | Neg. may 10th 2011 | Neg. May 10 th 2011 | Neg. april 15th 2011 | Neg. april 15th 2011 |
| | | | | |
Showresults:
| | | | | |
| --- | --- | --- | --- | --- |
| Date | City | Organiser | Judge | Results |
| As a kitten | | | | |
| sept 17th 2010 | Schiedam | Felikat | Ms. A. Hauge | U1 |
| febr. 20th 2011 | Hilversum | Mundikat | Mr. A de Bruyn | U1 |
| As a grown-up | | | | |
| march 20th 2011 | Schiedam` | Felikat | Ms. M. Kuipers | CAC |
| april 24th 2011 | Arnhem | Mundikat | Ms. U. Loose | CAC |
| may 15th 2011 | Alkmaar | Felikat | Ms.I. Gustajtiene | CAC |
| | | | | |
Photo's
4 months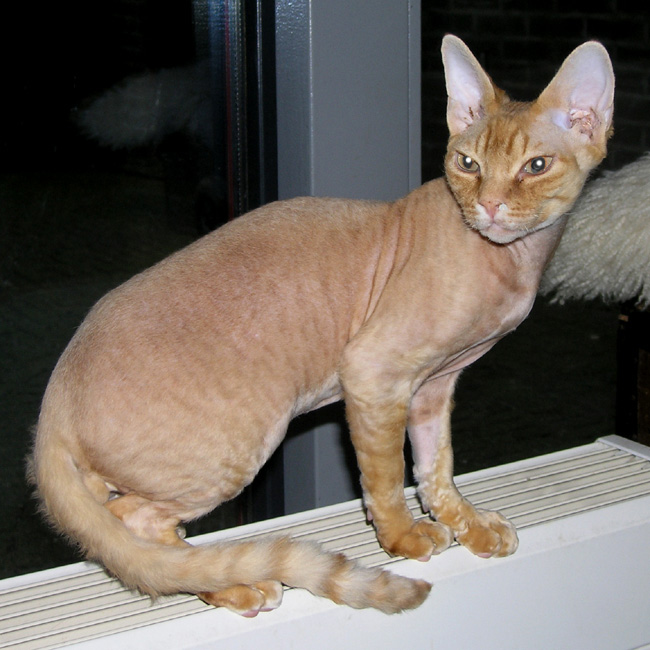 4 months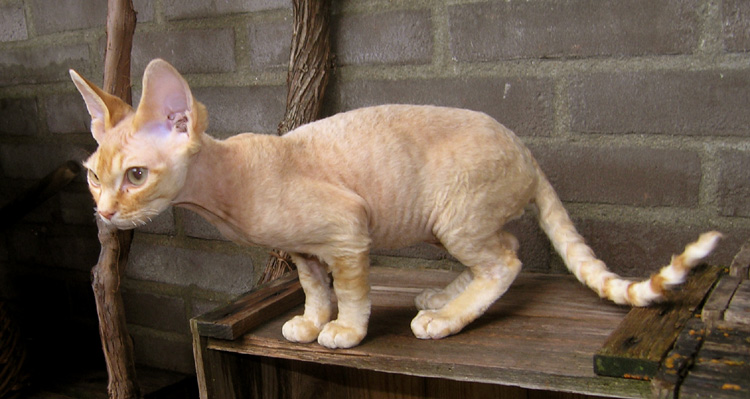 3 months old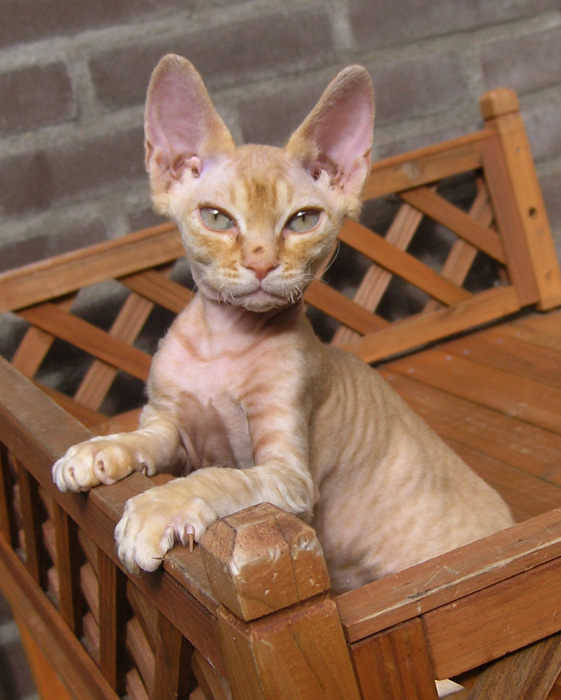 almost 2 months old, looking up at Ricky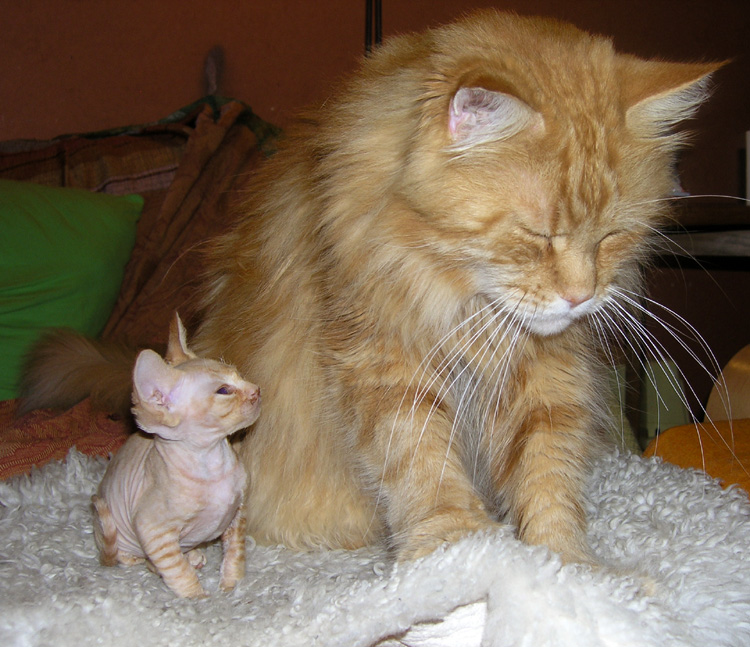 5 weeks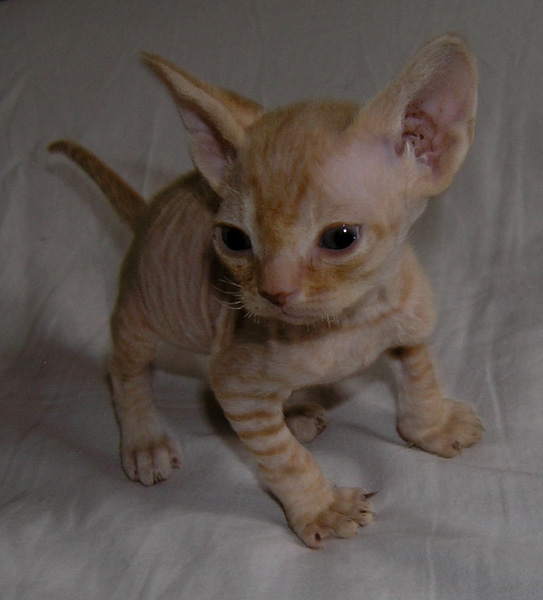 3 days old